Comodo beta v12.3.1.8104
Windows 11 22H2
I only installed the Firewall and unchecked the Antivirus during installation.
When you click 'Run Virtual Desktop' you get a message about missing components, including Silverlight.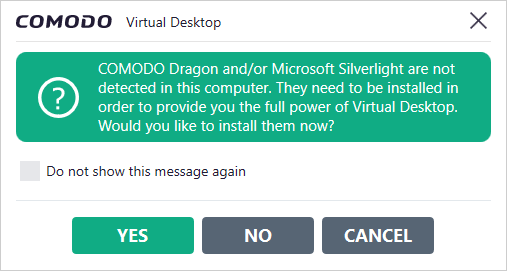 As the latest version of Silverlight is 4 years old, and support ended 2 years ago, a depency on Silverlight is not very secure anymore in 2023.
And is Comodo Dragon still being maintained? The Comodo website mentions a 2022 version.
So either Comodo Virtual Desktop needs an update, or otherwise it might be the safer option to remove it from Comodo?
I did not test any further with Virtual Desktop as I did not want to install Silverlight.