Hi,
I hope I choose the right section to ask this, honestly the forum is a bit confusing

Anyway, I received the alert written in the title from my Comodo Firewall and since it's not the first one, I'm starting to worry a little. Here is the log of these events: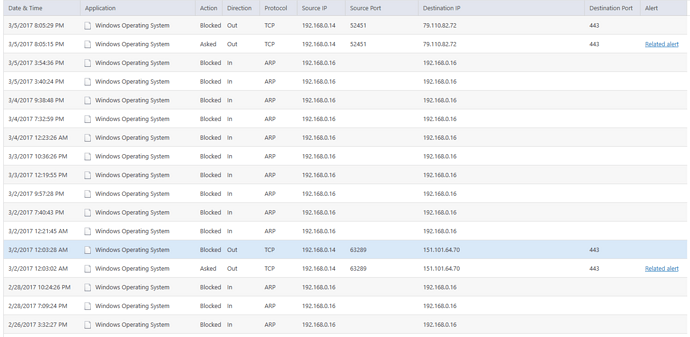 The alert message says:
Windows Operating System [b]could not be recognized[/b] and it is about to connect to the internet. If it is one of your everyday applications, you can allow this request.
Well, I use Windows 10, so of course it's an everyday application, but that message is still really suspicious, so I always blocked it. The destination IPs are, one in Germany (79.110.82.72) and the other one in USA (151.101.64.60).
I checked the other alerts I had in the past, and they always had a real source file, except this one. It's like there is no real file that's trying to connect to the internet, just a process somewhere. And "Windows Operating System" would be a nice name to give to a malware, in order to induce a user to accept. I checked the processes but I didn't find anything suspicious.
I made a google research and I see other people had the same problem, but I didn't find any real solution. Also, most of the posts I found were kind of old.
I use Avira Antivir as antivirus, Comodo CIS as Firewall and sometimes I also scan the system with Malwarebytes, all of them updated to the last version. It seems my system is clean, but this Comodo's alert still worry me. Can you tell me what could it be or how could I check more? :-\