Hello,
in CIS 12.0.0.6818 firewall i have an app (terminal application Putty that connect to remote SSH server port 22) internet activity allowed ("Outgoing only" ruleset).
But the app is unable to connect 192.168.1.7 unless i disable Comodo Firewall. The log entry i see during the blocked time is:
Windows Oeprating system incoming connection protocol ARP blocked.
In Global Rules of the firewall i am having ALLOW rule for my LAN IP range IN/OUT, protocol "IP". But i do not see ARP protocol choice there.
Creating rule for protocol TCP/UDP not helped. I have not found other blocked log entry for that IP i want to connect. I tried to enable logging for the last blocking entry in the chain, as seen on the image below: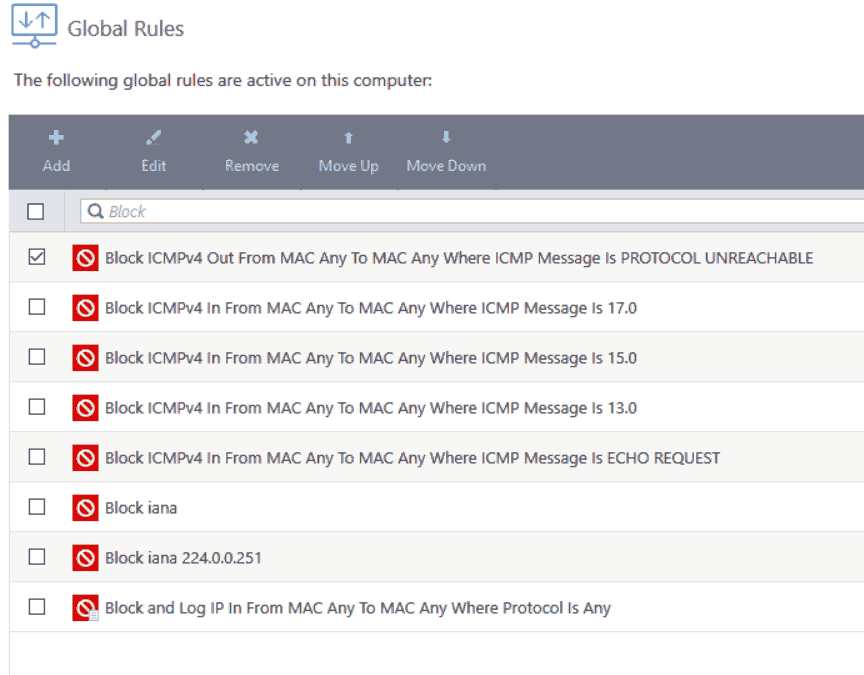 In firewall settings, Anti ARP spoofing is enabled (i would bet it should stay like that?) and IPv6 traffic filtered (i do not have IPv6 internet).
UPDATE: when i unticked the firewall configuration option "Enable anti-ARP spoofing" (by default is unticked) then it started working. But i am wondering if i can keep it enabled and allow that mentioned connectivity somehow? This is rather trusted small "home" LAN with several computers.