1. What actually happened or you saw:
CIS does not ask for user permission to transfer clipboard data to and from sandbox.
2. What you wanted to happen or see:
CIS should ask the user for permission each time clipboard data is transferred in and out the Sandbox.
Example posted below.
3. Why you think it is desirable:
Being able to copy data in and out of the sandbox is a potential security risk. Regardless if this is done by an application or user.
4. Any other information:
Proposal Prompt To Copy Data Onto System Clipboard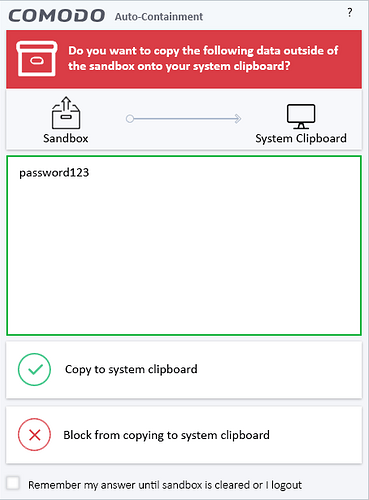 Proposal Prompt To Paste Data Into Sandbox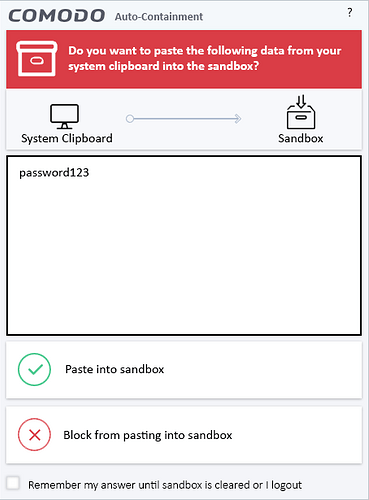 Credits: pmikep for suggesting this be blocked via a prompt (instead of my idea of an option in the Settings).