Post Revised- 8-18-2010…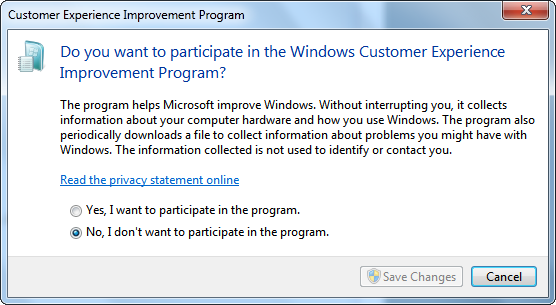 Microsoft will let any of their customers who run Windows 7 opt out of their Customer Experience Improvement Program quite simply and easily by making the above declaration whereby they promise never to use the data that they continue to systematically harvested from your computer even after you opt out.
Initially I was under the impression that if you go into the Win 7 Task Scheduler and disable Microsoft's ability to collect your computer's data which they promise never to use that Microsoft in turn disables Windows Media Center so that it will no longer play video because as soon as I went back in and enabled these 3 CEIP Data Collection Tasks then Windows Media Center was immediately back to order just after the same reboot that enabled the CEIP Data Collection Tasks.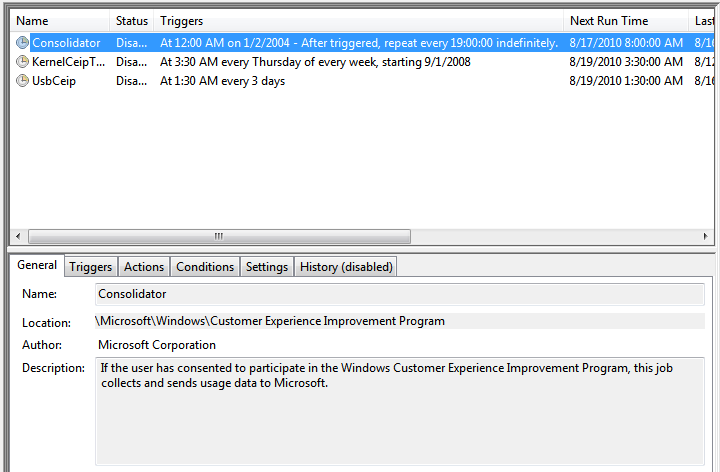 [b]I later discovered that this was just a coincidence and that the reason WMC was not playing video was that Comodo Defense+ was simultaneously displaying a pop-up asking a permission for Windows\ehome\ehome.exe that could not be seen on the desktop while WMC was open.
The solution I found was to give Windows\ehome\ehome.exe Trusted Application status in D+ and now WMC opens and plays video normally even with all 5 CEIP data collection tasks disabled so I apologize for my assuming MS was at fault when it turns out it was a permission that Comodo v3.14 x64 Defense+ was asking that was causing the problem just a day after it over security responsibilities on my computer by replacing Comodo v4.1 x64 and all new rules were being written.[/b]
~Maxx~