Hi,
I got insecure content blocked by Opera browser and Comodo Dragon on Comodo Forum
Please see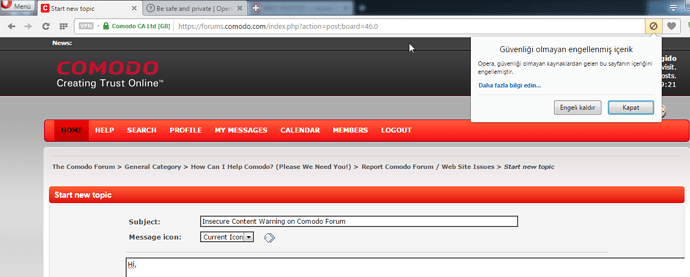 Are there still http contents on Comodo Forum? Can someone check the emojis urls?
I cannot see emojis while starting a new topic or replying a topic.
Can anyone tell me what happen?