I'm kind of annoyed about the fact, that I have to use other browsers, to be able to watch videos that are using the HTML5 player, instead of the usual Flash one. I'm using YouTube Center plugin to force the Flash Player in all the YouTube vids, because I either can't play HTML5 videos at all, or I can only watch them in 360p quality.
This is the screen I've been seeing since the start of the HTML5 support on YouTube while using Dragon: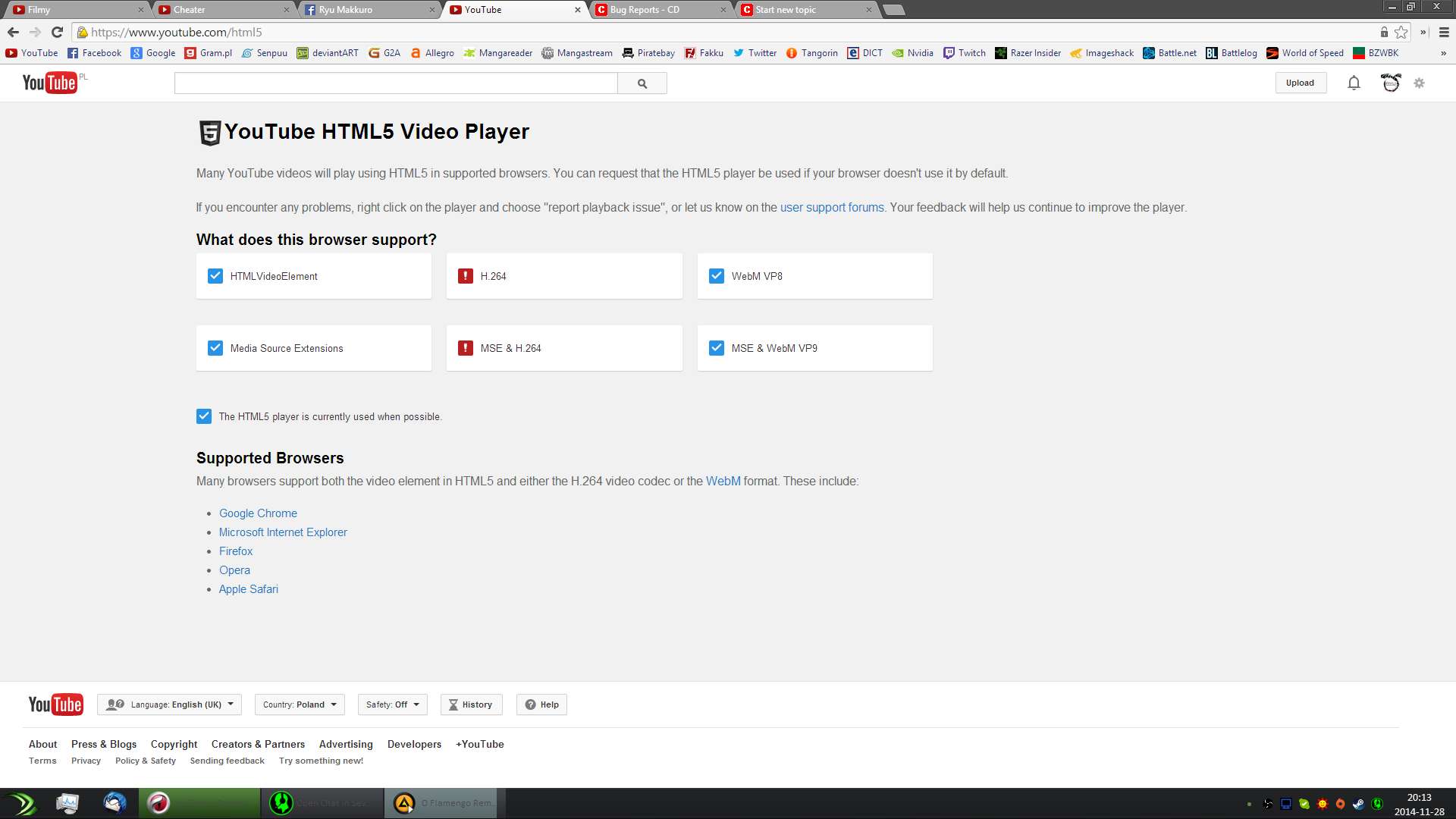 And this is what I usually see when trying to use the HTML5 player with Dragon: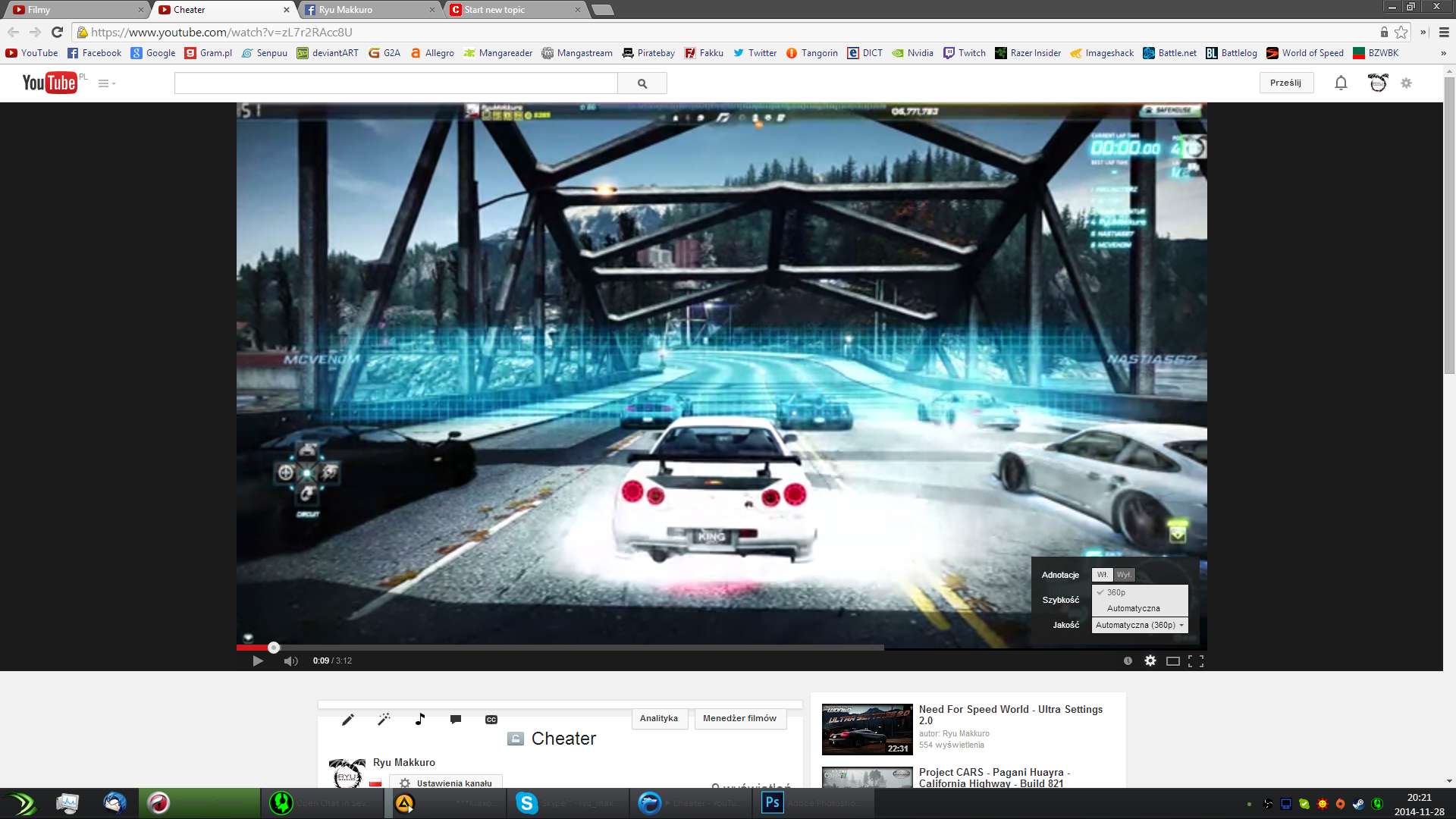 While this is what I sometimes can see with Dragon: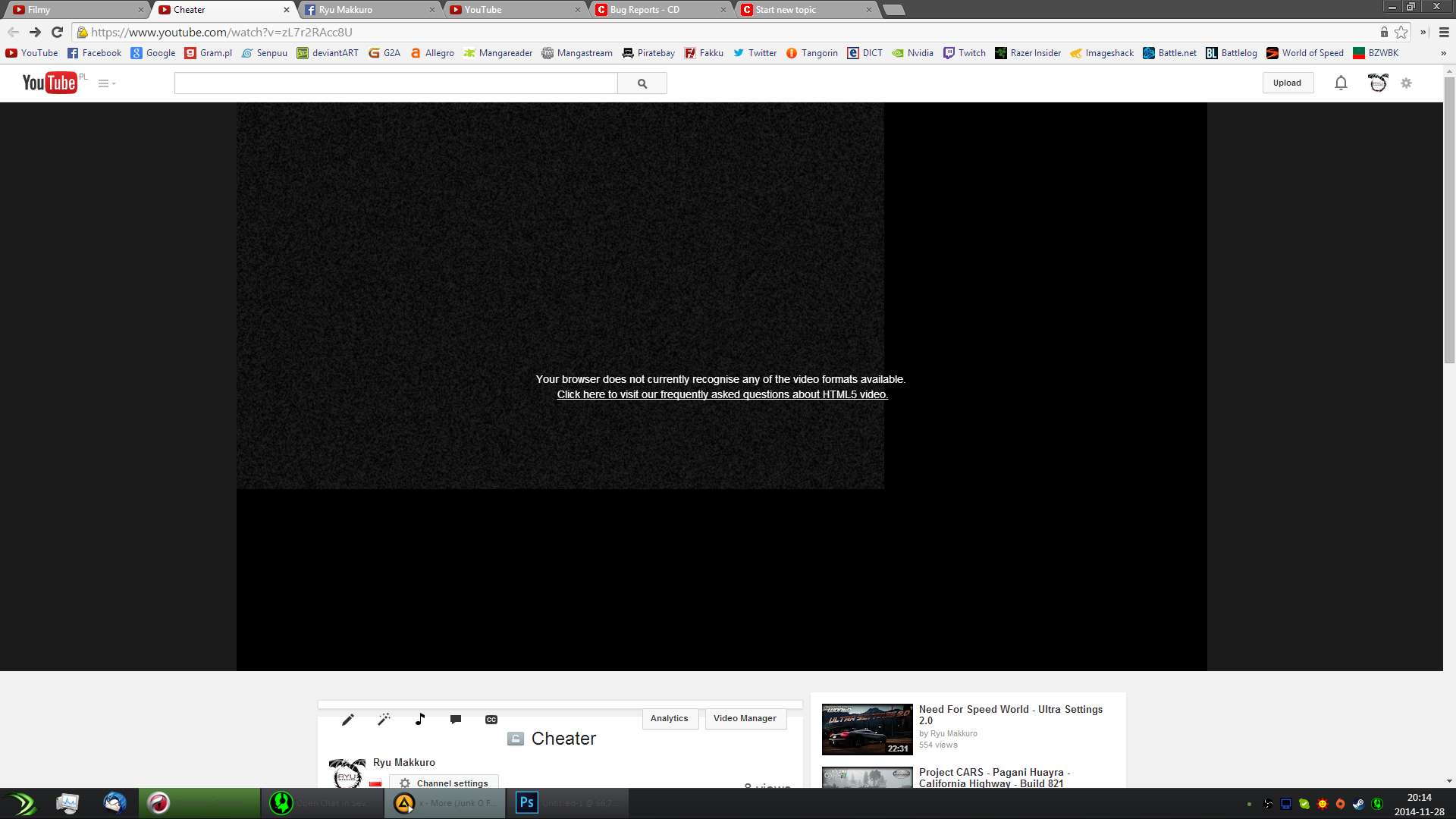 It is very problematic for someone who uploads videos to YouTube and would like to have the ability to check how his/her vids look in different resolutions and frame rates. And lack of support for the H.264 which is pretty much the most popular video format right now is very disappointing.
I understand that privacy is the top thing here, but what good is privacy when we can't even see the content on the websites?