Hello there, I have noticed a few applications/files are being listed regularly in Internet Security and wondered why these are being flagged?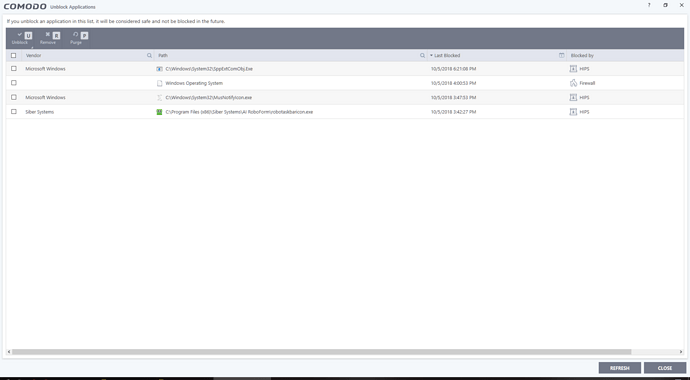 I also want to know why they keep appearing in the list when I click on 'Unblock for all security components'?
I wouldn't have thought that Windows should be blocked, Roboform is a legitimate program and I don't know about the other two.