I would like to congrat the devs & the comodo team for the great beta 3. finally online gaming works for me. now my problem is that comodo drives my hard drive crazy when i play online. here is the screenshot i did & you can see what is going on.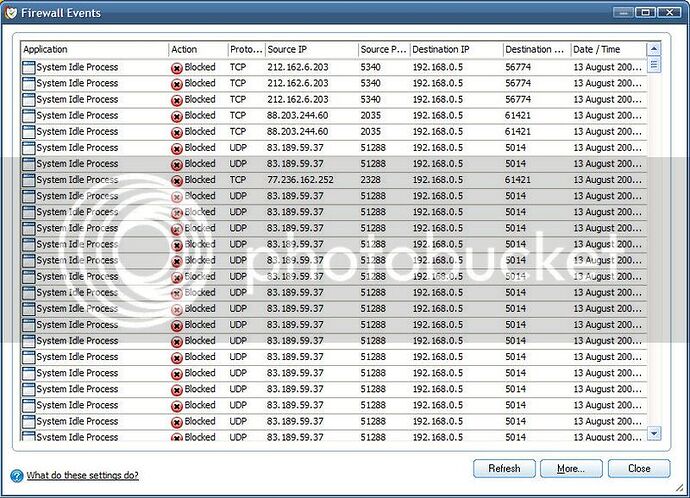 i looked up some of these IPs and they belong to Webupdates — RIPE Network Coordination Centre . is there a way to turn off logging when not needed? the game i play is WarRock and it is free2play P2P first shooter. i have the recommended ports opened already. so i wonder why am i scanned or who knows what? i am afraid i will trash my hard drive. btw, using comodo 3 beta on vista 32.
any help or suggestions are appreciated.
thanks for the great firewall though. it does its job very well.
cheers.