Hi;
I'm trying to install WAF Comodo on a new server with DirectAdmin, and after completing the installation, when making any changes, the following message appears:
Error! Can not restart httpd, delete domain exclude list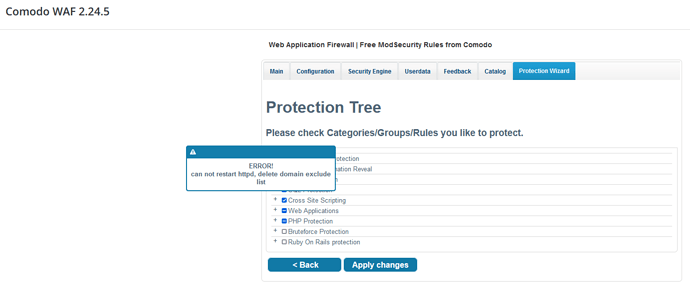 After restarting Apache manually, any tweaks are not applied in ModSecurity WAF.
Is there any way to fix this problem?
I couldn't find the place to exclude this domain list as mentioned.
Thanks!.