Goog day, I can say that there is a bug in comodo firewall free :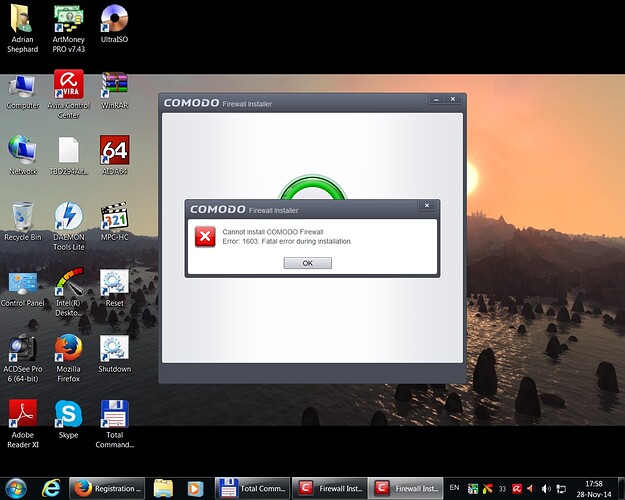 http://i.imgur.com/8LkRKhA.jpg
- version number of file.
I tried to install it on my computer (screens from my computer Win7 SP1 Ultimate x64) and I tried on new and fresh Win7 SP1 Ultimate x64 that I installed on computer of my father and a got the same error. So it is definitely bug because fresh windows should not have this error. So please fix this problem.