Recently I downloaded a ZIP file. I scanned it with CIS, and it detected it as a virus (however, I know it isn't), then at Action, I select Add to Trusted Files, however, below it still writes ,Clean''… I click on apply selected actions, then the ZIP file is gone.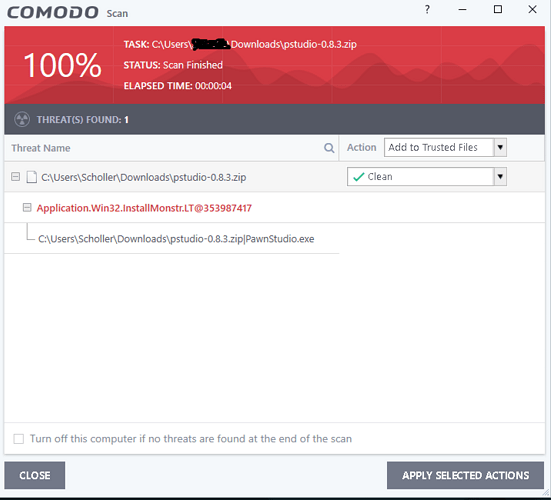 What should I do?
EDIT: Should I click on Add to Exclusions? I clicked on it and the file was there, but this is still weird…
EDIT2: Uh well, sorry I didn't use the required format… Is this even the good place to write this thread?