New research: Comparing how security experts and non-experts stay safe online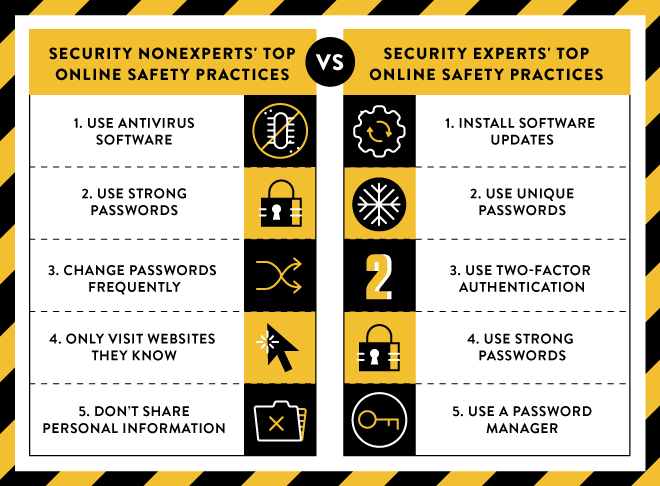 What are you, expert or nonexpert?
My software is updated daily (at least), I have no AV-software (but Safe Browsing provides that functionality in the browser), most of my passwords are unique and strong enough, I use two-factor authentication (a.k.a. two-step verification) whenever possible, but I have no password manager. I don't only visit websites I know, and I do share information (with friends).
I think I'm on the right side… (:NRD)