Hi, I've read literally every topic on this site related to enabling the xbox 360 to use files stored on my laptop, or anything remotely related to this to no avail.
I am running:
Windows 7 Home Premium x64
Comodo Firewall 5.8.213334.2131
An Xbox 360
In Comodo, I have setup my local network as a zone, and I have enabled stealth ports. Below is a screenshot of my Comodo global rules: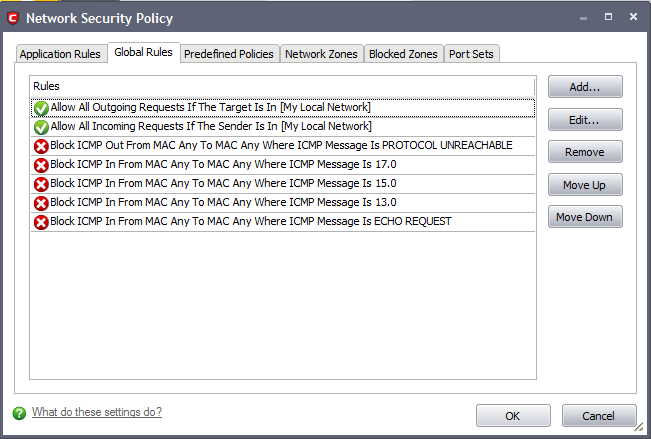 Please help, I have already followed every instruction about this topic on various sites, and have had no luck so far.
Thanks in advance.
Matt.