Hi, I was looking at my connection log and I saw a connection between two IP addresses, neither of which was my system. (Not my LAN IP, also not my IP from my ISP.)
The two addresses, shown in this screenshot, are highlighted.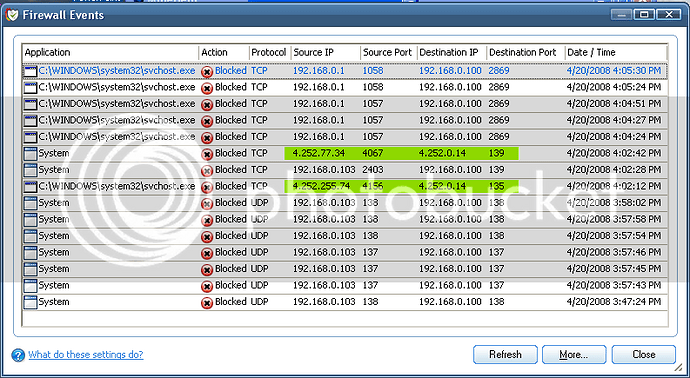 This looks strange to me. Is this a normal event, or is something going on?