Hi, Using CIS updated with AV database 2520
My scheduled AV ran a whole-system scan and turned up a few suspicious results. So I repeated the scan on the infected directories and got two different results. What is this telling me?
Details:
Here's what the full-system scan showed me: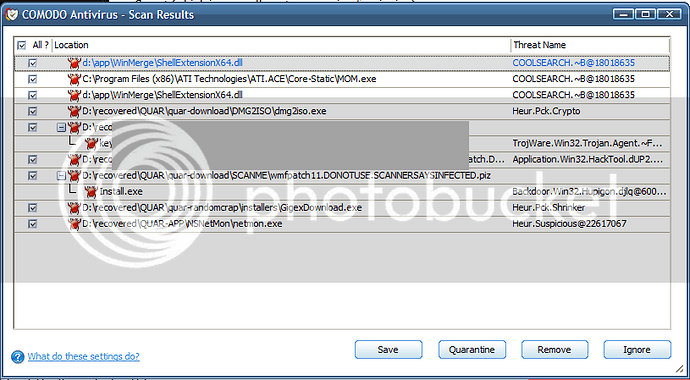 I didn't take any action, just clicked the window close button in the title bar.
Then I ran the scan on just the C:\Program Files(x86)\ATI directory. I did this by openign Windows Explorer, navigating to that directory, and right-clicking on it to start the scan. This showed zero results (even though one was reported there in the first scan).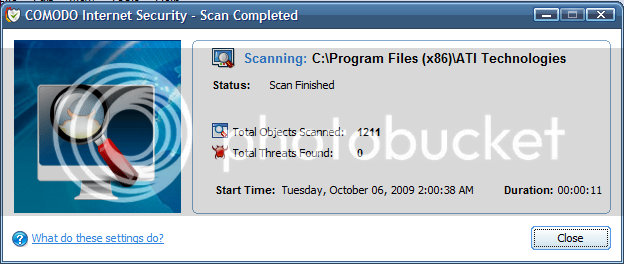 3. Then I used an existing scan profile I'd created in the past to scan just the C: drive. It gave the following (different, yet again) results.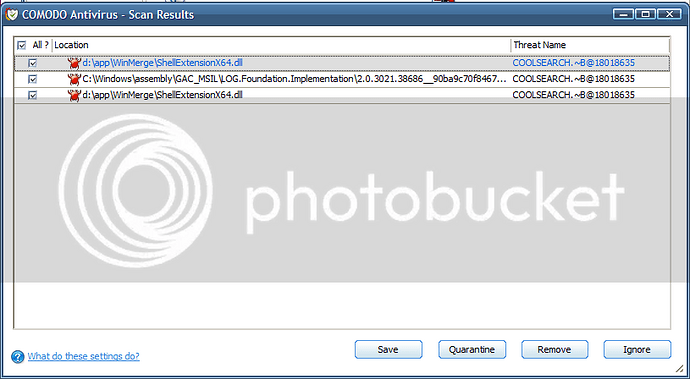 Notice that as best I can tell, d:\app\WinMerge\ShellExtensionX64.dll is listed twice – what's up with that?
Any ideas appreciated! Thanks.