I have a problem with the Comodo Firewall, it happens with Adobe Illustrator, but also other programs behave the same way.
Every time I launch Illustrator, this pops-up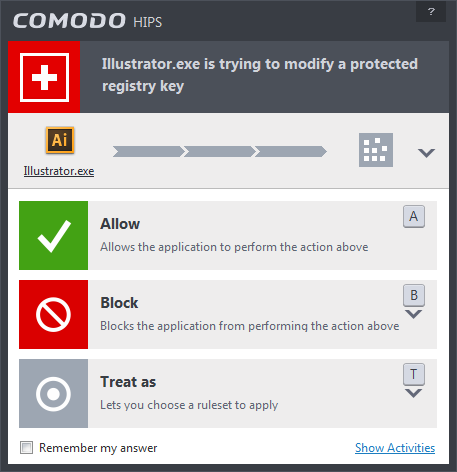 If I click Allow (Without selecting remember) Illustrator keeps loading with no problem.
But, if I click Remember, so it doesn't ask the next time, it keeps generating new warnings, over and over.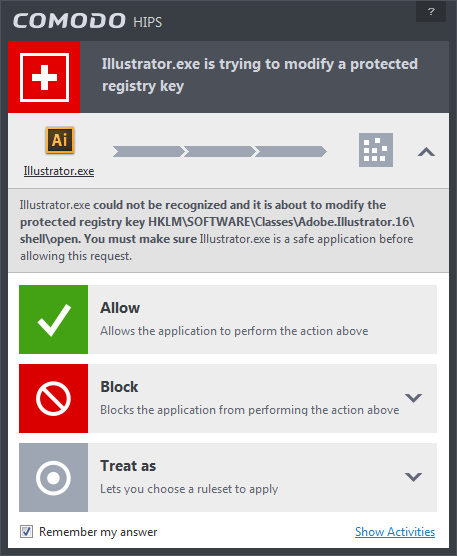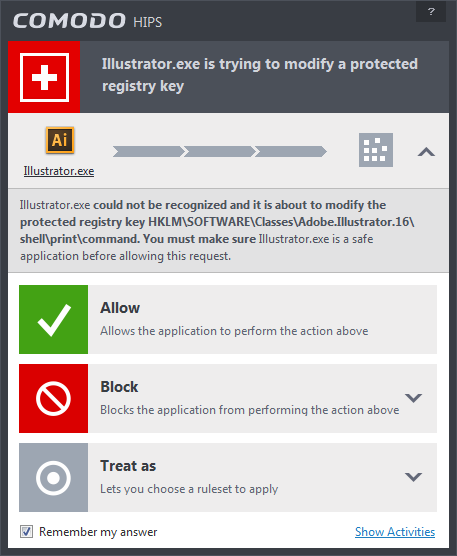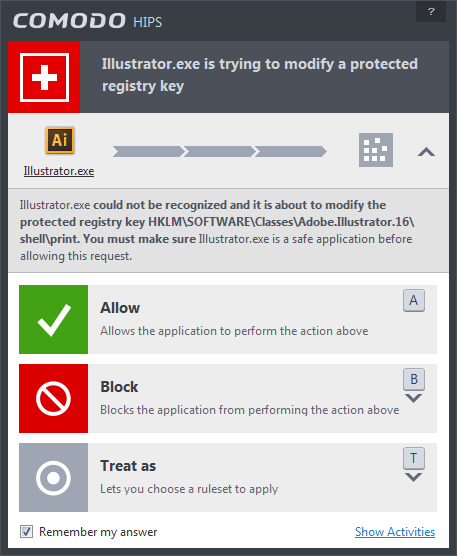 How can I fix this? I don't want to mark Illustrator as a trusted application as I want to keep it blocked from accessing internet.