Does it contain the memory Firewall & BOClean?
turnorburn
I dont think, because there is already a firewall integrated in the COMODO Suite, and BOClean i dont now a/m.
Regards
BlackList
Thanks mate, I can't find "anybody" that has an answer, before the transition it was Oh yes it is in the new build, well I'm still waiting with no answer.
turnorburn
These have both been integrated into CIS for a long time now, so the answer is yes.
Thanks mate problem solved… ;D
The memory firewall can be accessed via Defense+ > Advanced > Image Execution Control Settings > 'Detect Shell code Injections' option.
Bo-Clean is integrated into the AV engine under CIS's hood.

That will work!!
Thanks mate…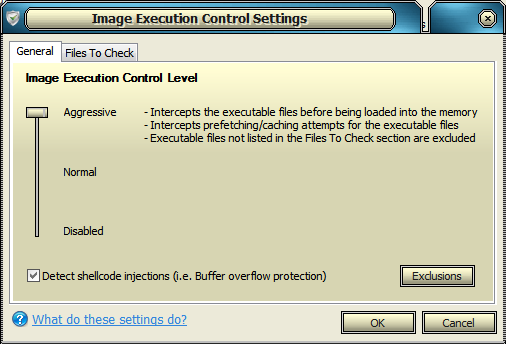 Like FäɀïØ™ said…
~Maxx~