Hi there,
Long time user of Comodo's excellent firewall.
I recently did a clean install of Windows 7 and also installed Comodo Internet security version 5.4.189822.1355 (just the firewall).
For the past few days, I've been receiving alerts that svchost.exe is trying to receive a connection from the internet and in all cases, it's port 57398 UDP.

Not sure whether there could be something wrong with my ruleset or something else is going on.
My current ruleset: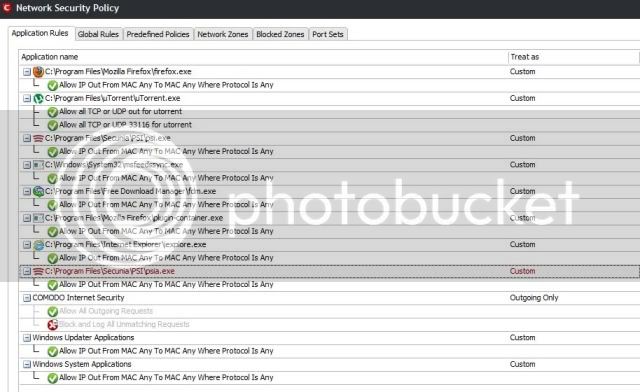 Firewall log:

Any assistance would be greatly appreciated. Thank you!