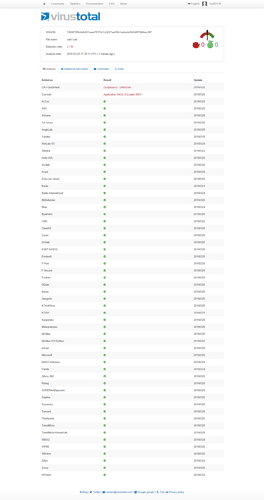 Message from VirusTotal.com
SHA256: 74ff4270f8c0e6d37ceae781f7e7c2d227ae35fb1aebafa25d3df675d6eac367
SHA1: b86672caf7c7590b133411aa34c4123a3d4e7d3d
File size: 24.3 MB ( 25517945 bytes )
File Name: cab1.cab
Detection Ratio: 2/56
The path of the file: C:\ProgramData\Package Cache{BA2DF989-3545-4875-941A-1FFDA078D748}v14.0.24720\packages\PhoneAddon\SharedCore
Detection window of COMODO CIS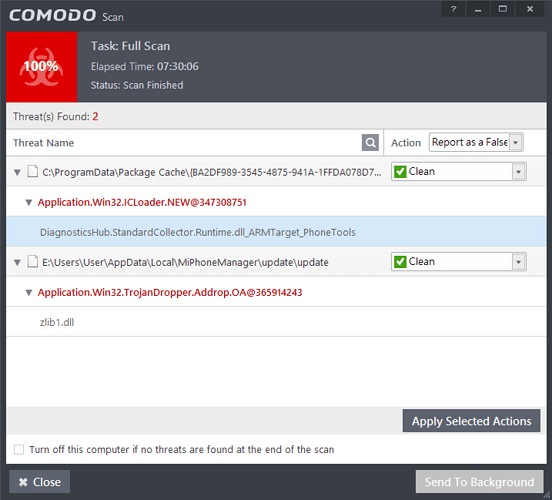 Only Comodo and CAT-QuickHeal detect this file as malicious, other well-known Anti-Virus said it's not.
Also, QuickHeal only said that it's suspicious.
By the way, I've no idea why I have this file in my Windows 10.
And the cab file is too large to upload to the forum.
I've also uploaded the file to Comodo Instant Malware Analysis
http://camas.comodo.com/cgi-bin/submit?file=74ff4270f8c0e6d37ceae781f7e7c2d227ae35fb1aebafa25d3df675d6eac367
But it seems nothing happened?