People take stuff too seriously. ;D
I live in the outer centre of a city with 500,000 citizens:
A building 10 minutes of walk from my home, built in the 1880's I think. At that time it was a home for labourers. I just love the architecture! Wish I could live there some day but the flats (rental) are difficult to get unless you know the right person… which I don't.

The most exclusive "hood" just outside the city. Recently there was a villa for sale at $2.9 millions (USD). I guess it's not a Beverly Hills mansion but still a quite decent place, with a great view of the sea.
Keep it coming guys!
LA
[attachment deleted by admin]

thats my two Babies Howie on the pillow and Tip- toe in the front.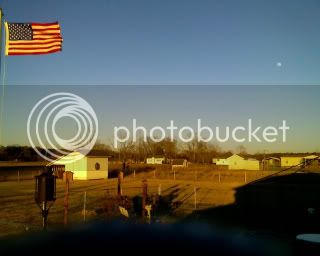 that picture was taken from my back yard i use to have some of the house on the computer but it crashed a few weeks ago and i lost them sorry.

This Picture was taken late this afternoon. This tree provides a Fresh Air in our Home.
:BNC :BNC :BNC
:BNC :BNC :BNC
:BNC :BNC :BNC
[attachment deleted by admin]
HE!!O Matty_R (:WAV)
Your CAT is so nice!
(:CLP) (:CLP) (:CLP)
(:CLP) (:CLP) (:CLP)
(:CLP) (:CLP) (:CLP)
To be true, I started this topic to not only see pics of MY house and environment, but also YOURS…
I thought it was a good idea? (even if good ideas are a seldom thing with ol' MorphOS)
Cheers
and hails to flickr.com (really brave people with pictures of home…)

Clcik 'Satellit' and then 'Zomma in' a few times! ;D
You live in a train station?? Cool!!
I'm utterly sad, but no one would ever take notice.
And, in the end, I'm just a Germ.
So let him die in solitude.
That's just fine.
Cheers comrades.
:■■■■
huh ??? you're sad coz nobody post their pic here ??? i wanna post mine, but there's nothing special about it. instead i can post my bedroom pic with 2 pink piggie dolls (:SHY)
i see a train station too. ???
You see a train station, because I'm not that stupid and give you my exact location… 88)
I know…I was just expecting like a park or something. The train station was a little awkward.

is Rednose one of your "dolls"? ;D
Ganda has so many dolls, that we've finally lost count…
Xman
Cheers :■■■■ (:CLP)
Regards (:KWL)
Sometimes we have to avoid these creatures near my home.
Edited because I still can't spell. (:LGH)
[attachment deleted by admin]
Was that you (the little black dot) at the top?
LOL!! Ummm…no. I didn't notice that until you pointed it out. It looks like a speck of dirt on the lens (there are a couple of others). This picture was taken by someone else. When these creatures are roaming our area I don't have time for snapshots (too busy protecting the public). I have seen my share of these things though.
(:WIN)

Hey Guys. My dog that I've had for about 2 months now, He's 20 months old.
Photo0359.jpg, is him a few days after I got him. As you can see I've worked off alot of those cute rolls since then

I was playing some games with friends late one night, I came into my room to find my bed messed up and him sleeping on it at 4am in the morning. Lol (Picture is attached)
[attachment deleted by admin]
Well that's a big bump ;D.
Nice dog, what's the name ?
eXPerience