Hello,
Not sure about this one…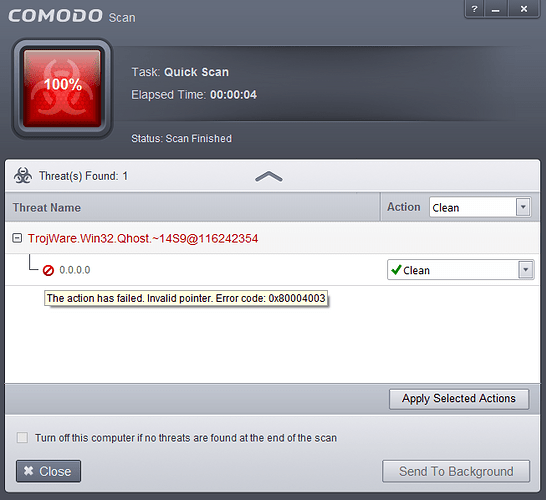 I don't even know where to start with this so I came here straight away.
Edit: Okay okay fail from me, like seconds after I posted this it all got put together in my head, Qhost I assumed to refer to the hosts file in C:\Windows\System32\Drivers\etc\ and I did find a 0.0.0.0 entry there and I know what it was from, it was from some testing I did and I forgot to remove it… >_< Silly me. Fixed that now and CIS no longer find this
Mrreow,
Sanya IV Litvyak.