When my subscription expiration was 10 days away, I started getting continuous nags. Which probably indicates that the product is so poorly received that you need to harrass the few subscribers you have several times a day. It reflects very badly on the product.
It's still "8 days left" but I have this "Needs attention" and the message in the subject of this post.
There's a fixit button. Click it and it asks to confirm rego # and supplies it. So I confirm, it says successful… but the components are disable message stays.
If those components are disabled because I haven't renewed while I've still got 8 days of my subscription left, can someone with authority please say so… so I can see what I can do about initiating some kind of legal action?
I had to tolerate the same ■■■■ last year.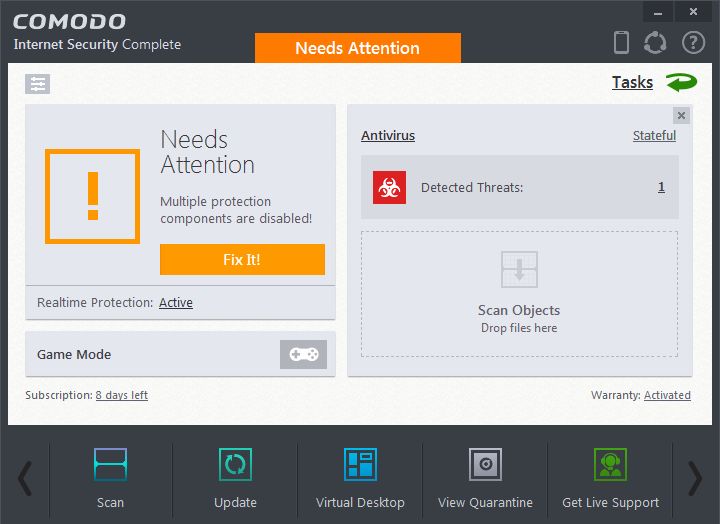 Thanks.