Hello, I'm having the following problem:
I've recently gotten a "FRITZ!Box Fon WLAN 6360" cable router, but I can't access it's settings page.
The settings page usually is accessible through the browser by typing "fritz.box" in the address bar, but when I do that, I'm getting a Comodo SecureDNS Warning, which looks like the following:
##########
##########
And when clicking on "disregard this warning" at the bottom, I'm getting this:
##########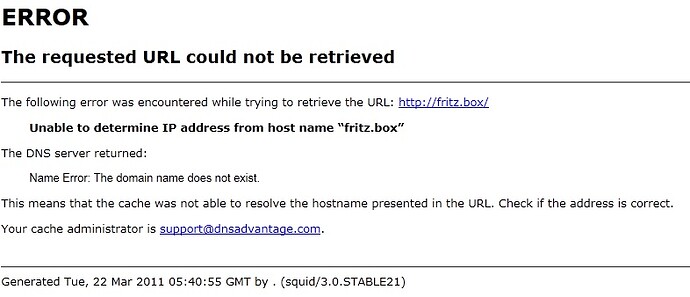 ##########
And I don't know how to fix this. Do I have to open certain ports for that or something like that?
I hope someone can help me with this issue!