I did a scan with CIS, and it detected a 7 files (It also said "Success" for them all)
However, only three of them were quarantined. The other 4 just said "detect" under action.
How can I set CIS to quarantine those as well? Or delete them for that matter?
I have attached a print/screen picture: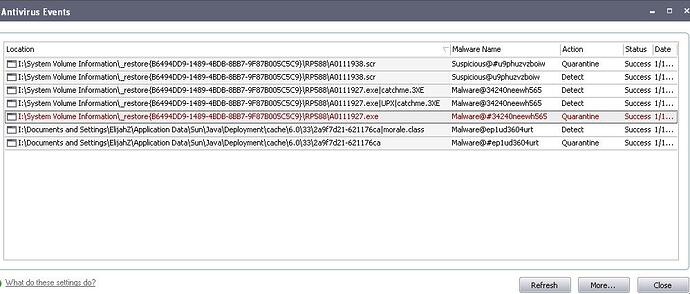 Any help would be appreciated, thank you