okay me stumped using latest cis 8.0.0.4344 clean install
old one same version refused to update about a week now so I uninstalled int properly rebooted etc…
fresh download and installed it again exact same error
so I grabbed the av database manually and downloaded and imported it and did a quick scan nothing going to do a deeper one, windows firewall is OFF verified, pc been rebooted
pc is windows 7 pro 16 gig of ram all os updates clean.
been using comodo for years as my main front line security took this one has me stumped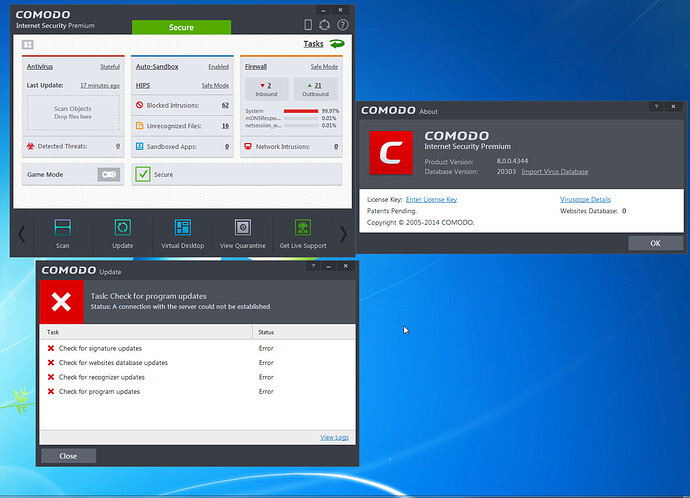 no registry errors I've scanned for those with ccleaner. and checked with a few other online tools and nothing hiding i can FIND so far (mailwarebytes, comodo online, panda online. kaspersky, spybot S&D) all come up clean.
but why isn't my comodo willing to update.
Error: 0x80072efd - A connection with the server could not be established