I have just installed Comodo Internet Security, moving away from Avast Internet Security.
I am getting a random error that looks like this: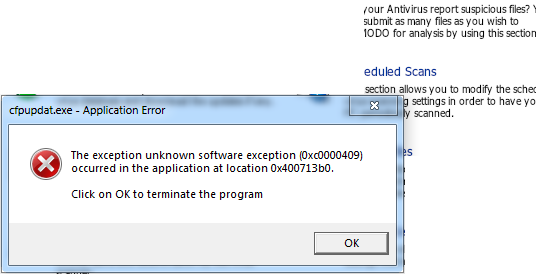 I am running Windows 7 64-bit and CIS 5.10
The error does not seem to do anything bad and CIS is still functioning to what I see. It's just an annoying error.