I double clicked on the malware.
The malware made a clear screen covered on the window of QQ which is an IM program from china.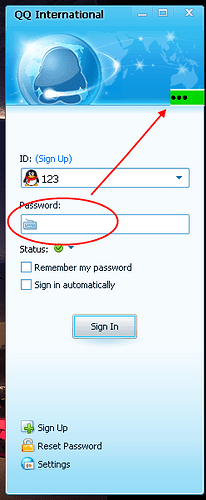 I typed the username and password on the window of QQ.
The malware executed iexplore.exe, and then transmitted the data to the internet.
---
The download website of QQ software
---
FVS report:
https://valkyrie.comodo.com/Result.html?sha1=54b798c43ece66b2390f538cf5686013fc3071e4&&query=0&&filename=我的相片.exe
CIMA report:
http://camas.comodo.com/cgi-bin/submit?file=d4d96b344636cc7b6f1721f4de50bca2a01c42d5a46b434a51ee8fe06f009b70
---
By disabling the auto mode of firewall, comodo can block it.