I double clicked on the .reg file.
Comodo did not sandbox it.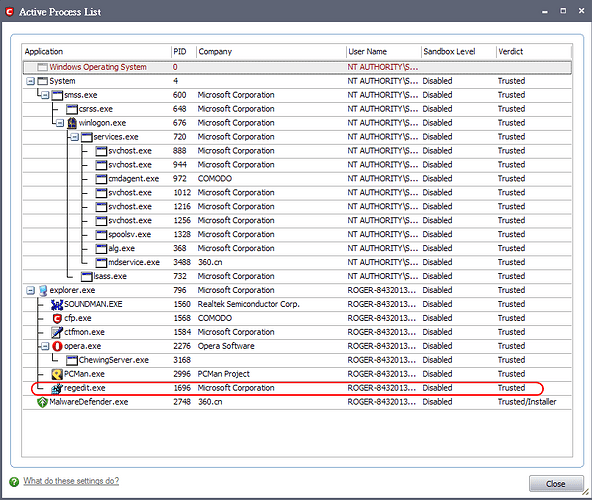 I checked the command line by malware defender.
2012/8/15 14:54:14 Create new process (2) Permitted Process: c:\windows\explorer.exe Target: c:\windows\regedit.exe Cmd line: "regedit.exe" "C:\456546.reg" Rule: [App]*
Is it a bug for "do heuristic command-line analysis for certain applications" ?
4.environment:
Windows XP SP3 32bit